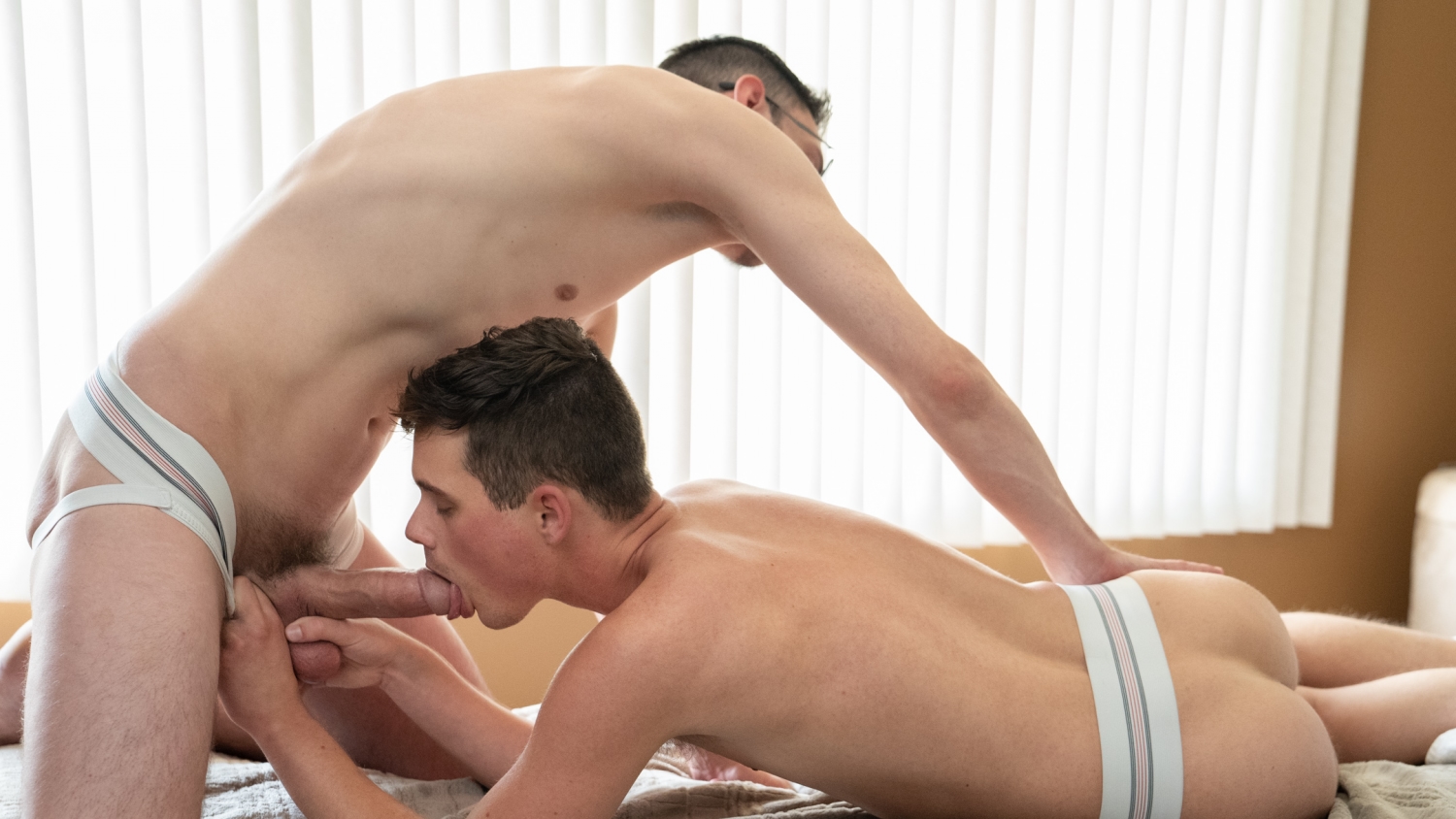 Boy Massage
Mark's uncle couldn't believe how great the young man felt against his skin! Lying in bed, pressed together as close as they could possibly be; he let out a giant sigh of satisfaction, overwhelmed with love and affection for his handsome young nephew. He found him utterly irresistible — absolutely perfect!

As he looked over the schedule for their getaway, he salivated as he read about the intimate massage. He would happily take any excuse he could to run his hands over his sweet, smooth skin and he couldn't wait to see Mark's face flush red with excitement and desire as he got to feel Mark's soft ass in his hands. Mark, similarly, was eager to be touched and caressed by his handsome uncle, becoming more comfortable with him with each passing moment...
Mr. Divino led ...
Read more
Mr. Divino led Mark into the massage room, excited to see the trust and desire he had for him. He knew Mark would do anything for him and do everything he asked. That receptiveness made his cock begin to swell, knowing that the boy was his. But what sealed the deal was seeing Mark's ass pour out of his jock strap.
The older man wanted to kiss it and bite it, unable to control his desire to be inside him once more, but he held back as much as he could and gave Mark the massage he deserved. Mark had taken a big leap by letting his uncle breed him and take his virginity. He had earned this reward. His uncle wanted to make him feel as special as he was!
Laying him down on the soft massage bed, Mr. Divino took his time navigating Mark's soft, smooth backside. Caressing his back and buttocks, he could feel every muscle in the boy's body relax and unwind, melting away beneath his experienced fingertips. Mark's gentle moans of relief were like music to his uncle's ears, causing his cock to grow even harder in his jockstrap. Mark could feel his own bulge growing as he knelt beside him, distracting the boy as his mouth watered to taste it.
Mark's shyness pervaded him as he trembled, still unsure of what he could ask for. But in a moment of bravery and desire, he looked back at his uncle's massive bulge, begging to be touched. Mr. Divino smiled and nodded, pulling out his thick, throbbing member for the boy to gaze upon. Mark was infatuated with and mesmerized by the enormous cock, desperate to feel it in his mouth again...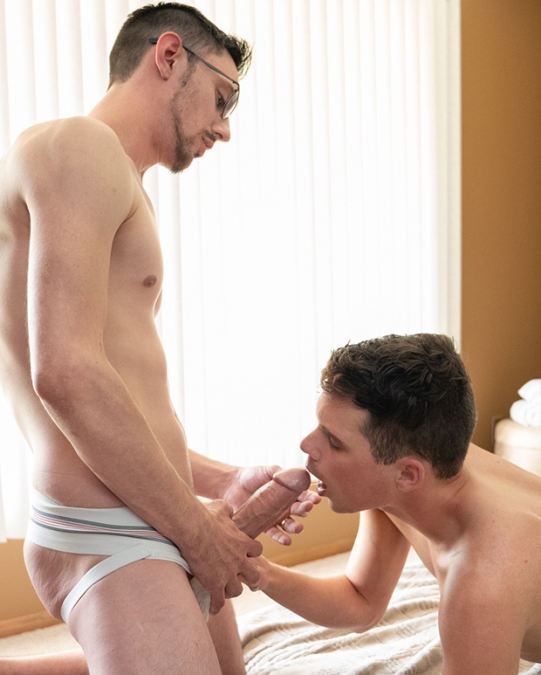 Mark isn't out of the ordinary when it comes to most things. He loves to run, be active, spend time with his friends, and bond with his family. It's only recently that he found himself in an unusual experience! He knows he's an attractive guy, but that didn't come from nowhere. When he looks at the men in his life, it's apparent that good looks run in the family genes! As these feelings rise to the surface, he finds himself incredibly attracted to his Uncle Adam, noticing his heavy balls and big cock bulging in his running shorts. He wonders what it would feel like in his hands... And in his hole! He wishes he could feel it inside him, breaking the seal of his virginity as someone he bust trusts and lusts after. Fortunately, the men in his life are willing to give him everything he needs!
Anthony Divino isn't your typical daddy! He's the youngest in his family and has much more in common with his nephew than he does his brother. He loves being active, social, and keeping up with his younger friends and colleagues. He never really considered himself a "daddy" until he caught his horny nephew checking him out and sniffing his jockstrap. The idea shocked him at first, until he realized just how hard it made him! With a little help from the Forbidden Boy Hotel, he's discovered a whole new side of himself (as well as his nephew) than he ever thought possible. His lean, athletic body and thick dick make him a natural breeder, giving him the stamina and energy to make his boys beg for more!