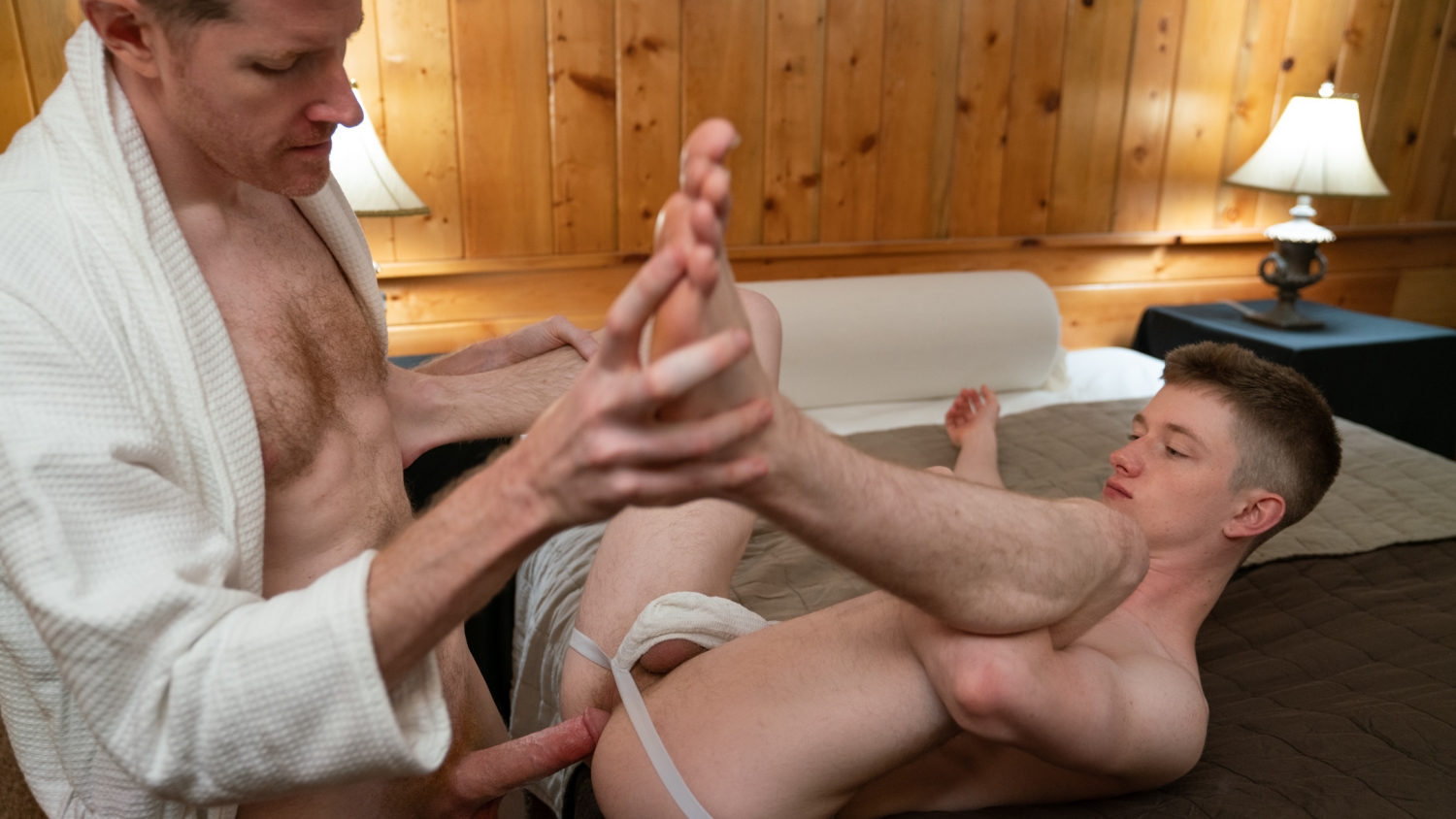 THE DOCTOR'S SON : Tape 6
Welcome to Forbidden Boy Hotel
Jonathan loved spending time with daddy as he shaved. Something about seeing him lather up and clean himself was powerfully erotic and exciting! Perhaps it was envy from his masculine facial hair or the smell of the lotion, but seeing him like this made him feel very sexual.
In the past, he would brush his teeth in silence, not acting on his feelings or impulses. But Dr. Wolf has insisted that if he ever has these feelings, he shouldn't be afraid to act on them. Especially with him!
Wanting to follow ...
Read more
Wanting to follow his dad's instructions, Jonathan reached a hand into his old man's robe, pulling at this cock inside. Even soft, the older man's shaft was massive to hold. His heavy nuts beneath them, reminded Jonathan of his virility. Jonathan couldn't help but think about his own origins as he held the man's egg-sized nuts.
Seeing Jonathan's boldness and curiosity made Dr. Wolf, himself, aroused. With his cock in the boy's hands, he felt himself getting turned on, proud and pleased with his boy taking his words to heart. Even though they'd just gotten up, Dr. Wolf felt the situation might warrant a return to bed. After all, he wasn't going to be able to do anything else until he'd fucked his sweet, brave boy. Why else did they come to the Forbidden Boy Hotel?
Jonathan loved being in his old man's arms and Dr. Wolf loved almost nothing more than the feeling of his boy on his chest. With his long arm, Dr. Wolf managed to reach down and caress Jonathan's genitals. He could feel the boy's cock warming to his touch and becoming more aroused...

Running his hand back to the boy's soft buttocks, he could feel his smooth, tight hole between his cheeks, open and eager to be loved by him. Dr. Wolf's cock grew large between his legs, something Jonathan was obsessed with. He loved how his daddy's dick was almost as thick as his wrist, and how it felt filling his mouth and body!
Jonathan stroked it, feeling it swell it up until it was large enough to be sucked liked a giant lollipop. He ran his tongue over the length of the shaft, moving over its many inches down to his heavy balls. He worshipped them, thankful for their life-giving potential, taking them into his mouth as the older man's monster cock rested on his face.

Jonathan could have sucked it for hours, worshipping the big tool and making his daddy feel good. But his old man wasn't going to be satisfied with a simple blowjob! Bending him over, Dr. Wolf spread his boy's ass apart, staring into his hole to admire its beauty. He sighed as he felt his heart pound in his chest. He loved his boy so much!

With his cock still lubed from his hungry boy's mouth, he pushed the tip of his cock up to his hole. Jonathan trembled as he had the first time, eagerly anticipating its entry into his tiny hole. With the older man's massive cock, it took time for it to fill him completely, and each inch was harder than the one that came before it. But it was all he wanted! It was important to him. It made him feel loved and reminded him that he was his daddy's boy.

Dr. Wolf watched as Jonathan took him in, slowly and patiently enduring each inch of penetration like a champ. Such a good boy, Dr. Wolf thought. Such a beautiful, sexy boy...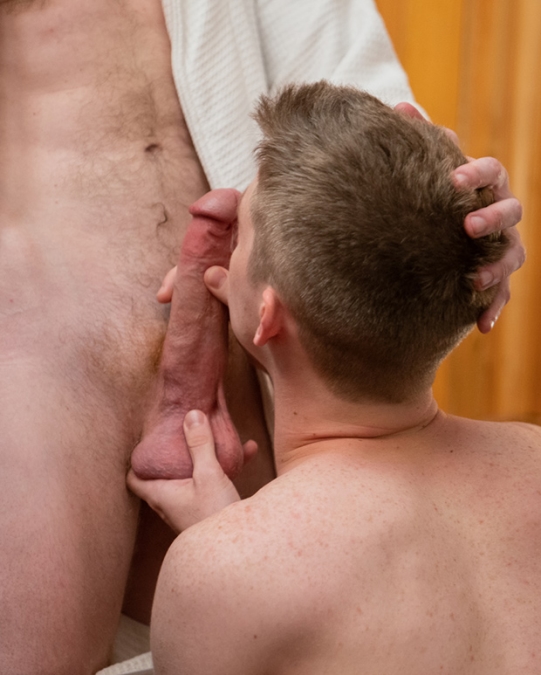 Dr. Wolf loves his boy. Spending all day in the office, seeing patients of all kinds, he's constantly reminded just how special his own young man is. He's always had the desire to be with him more intimately, but never quite knowing how to broach that subject. He sees the glances at the dinner table, coming out of the shower, and in the gym, but still not sure that he can make the first move. He's met some patients with similar inclinations, giving him a little more courage to explore his relationship. The tall, handsome, hung man can and has been able to sleep with almost anyone he wants, but the ultimate prize is own boy, Jonathan.
Jonathan has had a crush on his old man for years. The sweet, young guy admires Dr. Wolf for his good looks, intelligence, profession, but more than anything, he worships his massive cock. He's been sneaking glances of him whenever he can, even stealing his underwear and imagining how his manhood would feel on his face. He's never said anything, but he's starting to suspect that Dr. Wolf is aware of his feelings. In fact, he wonders if maybe the feeling is mutual! He's never been with a man before, only ever jerking off and watching porn, endlessly fantasizing about being fucked. And nothing would mean more to him than for his first time to be between the man he respects and admires the most: his old man.