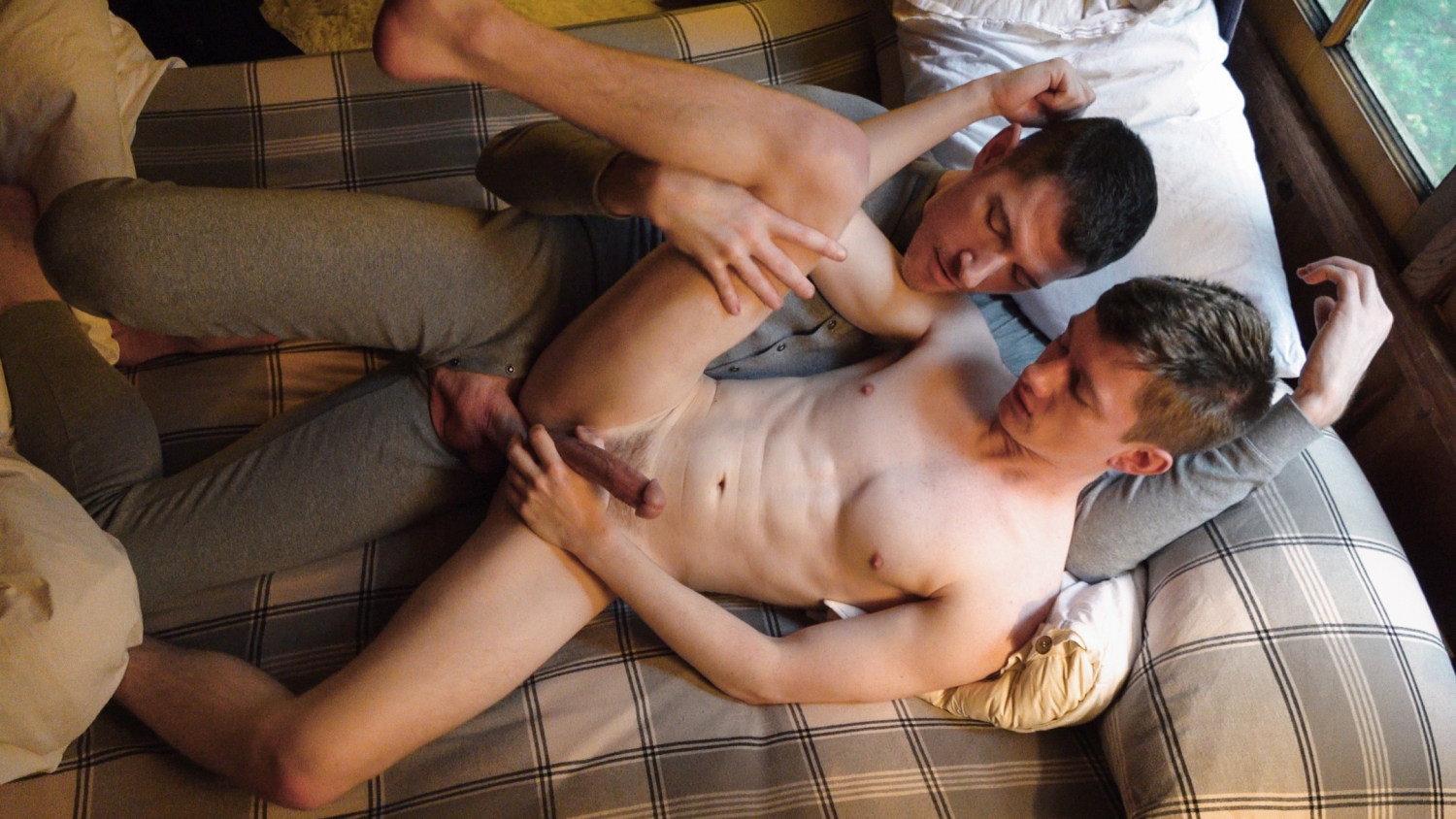 THE DOCTOR'S SON : Tape 5
Family Cabin Loft
Jonathan woke up early, bounding with energy. The sun shone through the window, beckoning him and his dad to get up. Unfortunately, his old man was too cozy and comfortable to throw off the covers and join his eager boy. And as much as Jonathan wanted to let Dr. Wolf sleep in, he wanted attention and affection as well as his daddy's big dick...
Jonathan crawled under the covers, cuddling up to Legrand and tempting him with every trick he had. He kissed him repeatedly on the lips, forcing the older man to crack a smile as he tried his best to keep his eyes closed from the light. When he peeked, Jonathan was quick to flash him his sweet smile right back. The young guy knew how irresistible he was to his daddy, letting no opportunity to entice go missed!
Dr. Wolf knew ...
Read more
Dr. Wolf knew he couldn't resist anymore when Jonathan pressed his cute little butt up against his monster morning wood. The tall doctor daddy couldn't control himself when he felt his boy's cheeks brush past the head of his cock! He didn't want to concede defeat, but he knew the battle of wills was lost the moment his boy pressed his lips to his own.
Legrand pulled down the covers, giving Jonathan the chance to open up his pajamas and pull out his massive cock. The boy was quick to free it from its soft cotton containment, watching as it rose up from his loins like a tower. His thick, veiny shaft throbbed from its early rise. His balls hung low beneath it, churning up a fresh morning load that Jonathan was eager to take.
Jonathan took his daddy in his mouth, tasting him on his tongue as Legrand let out a soft, satisfied breath. As Jonathen worked his daddy's cock, Legrand felt his muscles come alive, catching up to his heart and his loins. He could sense Jonathan's hunger to be bred and his body's response to acquiesce. Jonathan took Legrand's lead, obeying as his daddy told him to straddle his wet cock.
The boy could feel the hard, smooth knob of his old man between his soft cheeks. It was no stranger to his hole, but every time he mounted his father, he felt his heart race with excitement and hesitation. The giant shaft was always a challenge for him to take, but one that he wouldn't shy away from.

Legrand guided the boy down on his massive tool, feeling his boy's tight hole break apart and take him in slowly and gently. Jonathan was so eager before, but now he trembled as he felt the fullness of his old man enter him. He wanted it, but he was still in awe of his daddy's size and power...
Legrand could see Jonathan's eyes roll back in his head as he moved further inside him. His heavy, measured breathing and soft moans only made him harder and more eager to breed! He knew he was a lucky man to have such a beautiful boy on the end of his cock, and he would never take for granted how special he was. And to show his love and affection, he knew he was going to fill his hole full of his seed!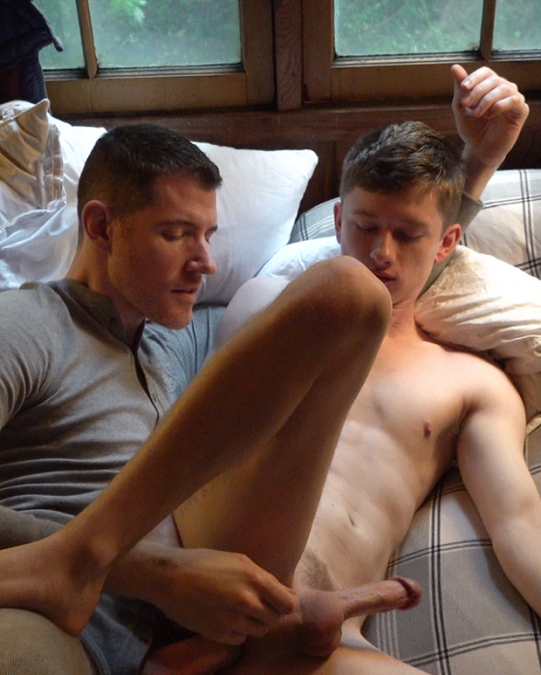 Dr. Wolf loves his boy. Spending all day in the office, seeing patients of all kinds, he's constantly reminded just how special his own young man is. He's always had the desire to be with him more intimately, but never quite knowing how to broach that subject. He sees the glances at the dinner table, coming out of the shower, and in the gym, but still not sure that he can make the first move. He's met some patients with similar inclinations, giving him a little more courage to explore his relationship. The tall, handsome, hung man can and has been able to sleep with almost anyone he wants, but the ultimate prize is own boy, Jonathan.
Jonathan has had a crush on his old man for years. The sweet, young guy admires Dr. Wolf for his good looks, intelligence, profession, but more than anything, he worships his massive cock. He's been sneaking glances of him whenever he can, even stealing his underwear and imagining how his manhood would feel on his face. He's never said anything, but he's starting to suspect that Dr. Wolf is aware of his feelings. In fact, he wonders if maybe the feeling is mutual! He's never been with a man before, only ever jerking off and watching porn, endlessly fantasizing about being fucked. And nothing would mean more to him than for his first time to be between the man he respects and admires the most: his old man.