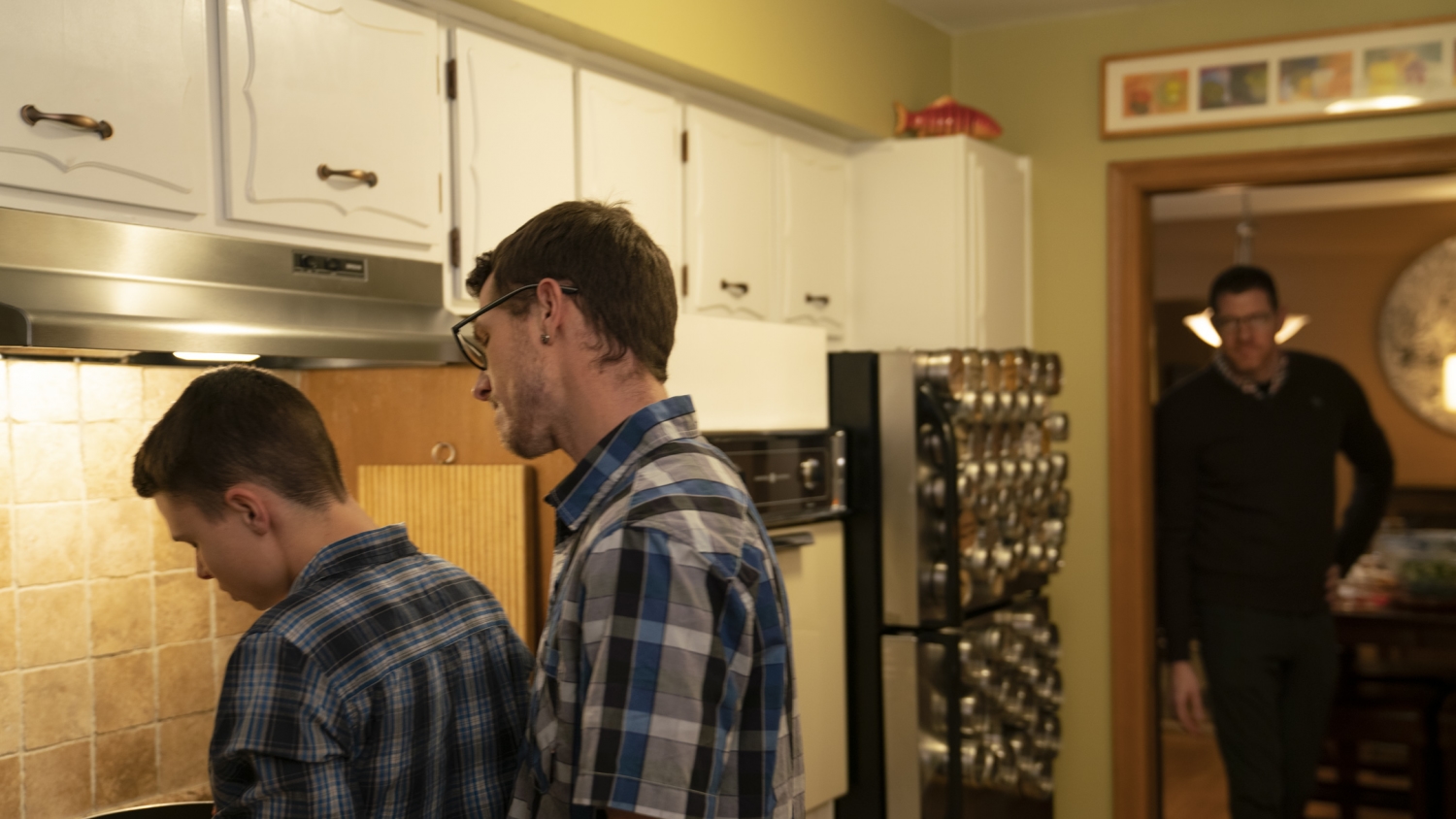 DADDY'S LITTLE BOY : Tape 6
Thanksgiving Family Fun
The Armstrongs and Dr. Wolf have become a little family of sorts, enjoying each other's company for festivities and holidays as well as intimate, bedroom fun. Austin loves to spend time with his new adopted "uncle" and Mr. Armstrong is glad to see his boy connect with another man. Arriving to Dr. Wolf's home for Thanksgiving, the Armstrongs find themselves a little earlier than expected.

Dr. Wolf leaves them to take care of some things in the kitchen, only to find the two mischievous guests more focused on their bodies than the stove. Mr. Armstrong's mind can't stop thinking of how the two older men last tag teamed his boy, filling him with Halloween candy and raw cock… Now, in the same house as their previous debauchery, all Mr. Armstrong wants to do is strip his boy down and feast on his delicious ass!
Their handsome host ...
Read more
Their handsome host is mildly surprised to find Mr. Armstrong practically fucking his boy over the stove. He can't be too upset, he knows just how irresistable Austin's little butt can be! With little time to spare before more guests arrive, the three men scurry up to the master bedroom to work up a little pre-dinner appetite.
Dr. Wolf pulls off Austin's clothes as Mr. Armstrong continues to tease his loins. Austin's cock gets fully erect as he's pressed between his tall daddies, eager to be fucked by his two favorite men. As they strip him down, their hands navigate between his legs as if they were preparing a Thanksgiving bird. Trussed up and primed, Dr. Wolf slides himself between Austin's cheeks, making the small boy whimper and moan. Austin muffles his sounds on his old man's cock, swallowing his excited shaft down his gullet.
With the food still cooking and the table set downstairs, the three men forget all about their wholesome, traditional feast and get lost in their sinful delights. Dr. Wolf's massive cock stretches Austin's smooth hole open, wrapping around his meat tightly as he plunges deep inside Austin's body. Mr. Armstrong watches as his little boy gets bred hard by their host, feeling his nuts fill with cum at the thought of Austin getting the handsome man's seed.
Dr. Wolf, however, knows he can't hog the boy's hole. They may be fucking and breeding, but it's still the holidays! He kindly passes his bottom back to his daddy, watching as his old man fills Austin's hole with his raw cock. He's happy to let him get a few good thrusts into him. Afterall, there's plenty of room for both their loads in Austin's tight hole…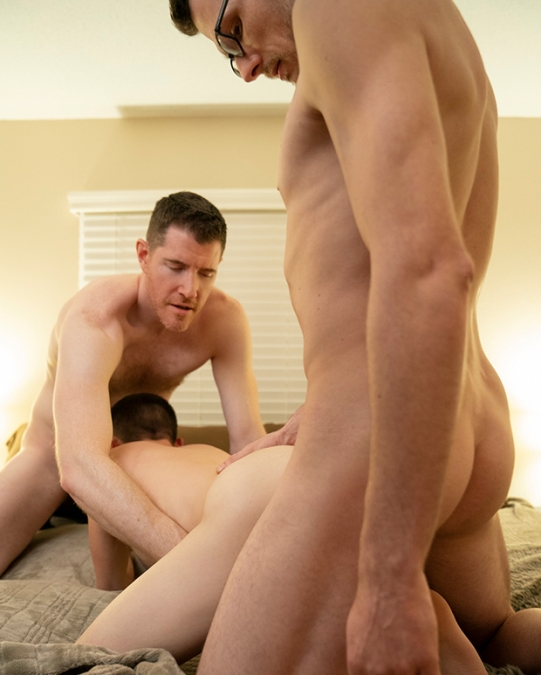 Little Austin Armstrong is a tiny little twink who has just started to fully understand his sexuality, and more importantly the effect he has on others. In other words, the appeal he has for the handsome older men he lusts after. He's always loved being small and getting attention from bigger men...his dad, his dad's buddies, uncles, bigger male friends in school. Now that he is able to explore his sex and sexuality, he returns the glances of the men he catches staring at him. Ever since he turned 18 he finds himself getting all kind of looks from handsome, older men...even complete strangers who have taken a liking to him. He's turned to his dad because he's been unsure of what to do with that attention, but he's eager to start experiencing grown up fun.
Dr. Wolf loves his boy. Spending all day in the office, seeing patients of all kinds, he's constantly reminded just how special his own young man is. He's always had the desire to be with him more intimately, but never quite knowing how to broach that subject. He sees the glances at the dinner table, coming out of the shower, and in the gym, but still not sure that he can make the first move. He's met some patients with similar inclinations, giving him a little more courage to explore his relationship. The tall, handsome, hung man can and has been able to sleep with almost anyone he wants, but the ultimate prize is own boy, Jonathan.
Mr. Armstrong wants to help his little guy out as much as possible. He knows that Austin might be small and look young for his age; and that that can be hard as a young man growing up in the world! At the same time, he can't help but be incredibly attracted to his boy. His boyishness is absolutely adorable. When he looks at him, he can't help but find his appearance unexpectedly appealing. He wants to touch him, to taste him... To be inside of him. It's like his boy's body was made for him. He loves his little guy more than anything else and would do anything for him... Popping his boy's cherry with the cock that made him, and filling his boy with his daddy batter is his his way of making a man out of his handsome son!