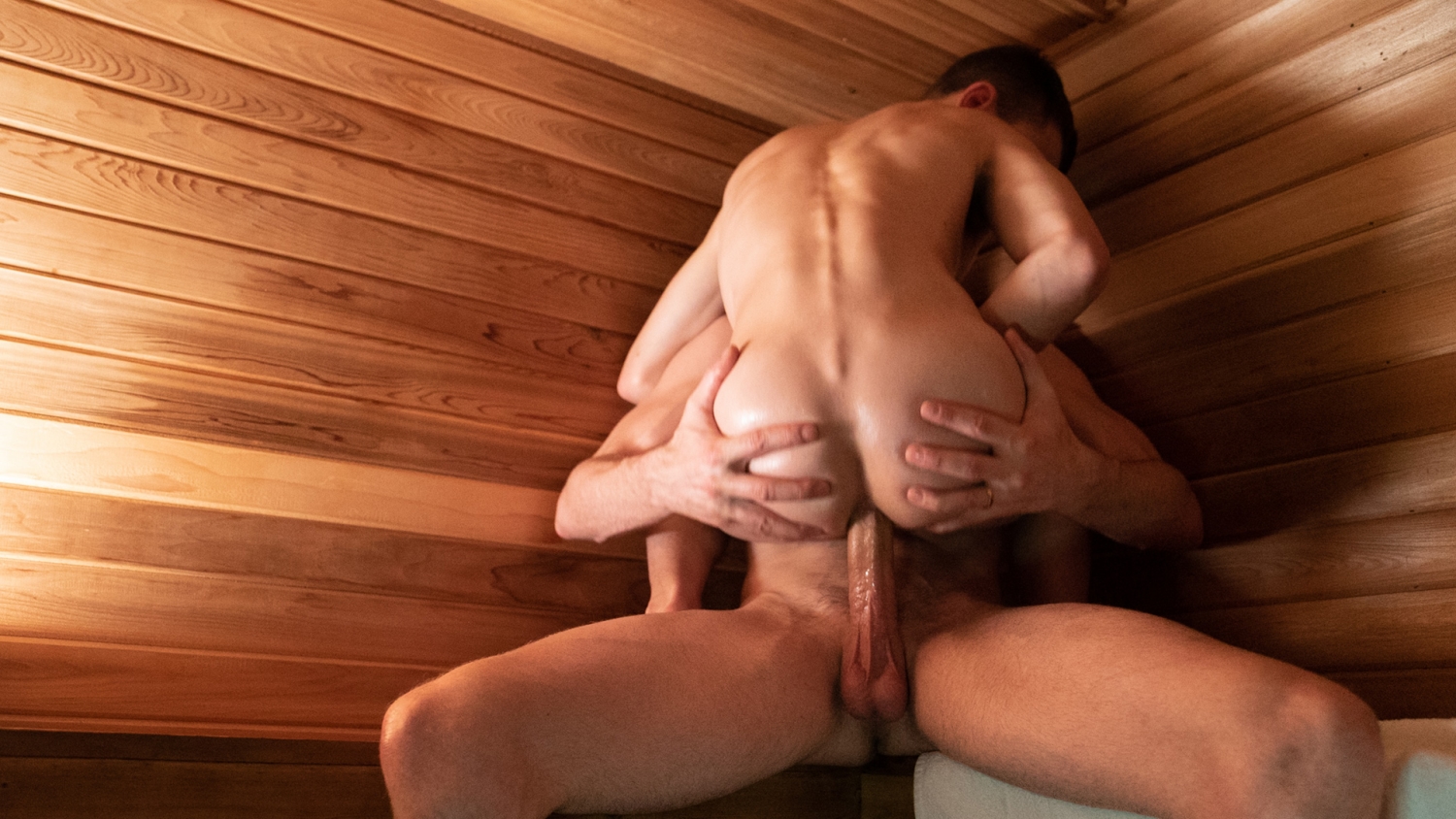 DADDY'S LITTLE BOY : Tape 11
Sauna Play
Austin has seen his old man sweaty many times before. Whether it was from a hot summer day, doing yard work, working out, or just being busy around the house, he often enjoyed the way his smooth, mature body glistened when coated in his man juices. But nothing compared to being side by side with him in the sauna of their vacation home...
The Forbidden Boy ...
Read more
The Forbidden Boy Hotel was full of surprises, not least of them being the constant contact and the sex they were encouraged to engage in. But the more subtle moments of sensuality quickly became Austin's favorite! Sitting in the sauna, they relaxed in the heat, listening to each other's deep, labored breaths, and watching each other sweat.
Austin's hand reached over to Mr. Armstrong's lap, sneaking under his towel to feel his heavy, sweaty balls. They seemed to hang lower than usual, which made Austin's face smile with delight. He loved thinking of his dad's big nuts, full of his seed just waiting to be set free!
Austin's daddy loved how free his boy felt to tug at his cock. It only took a moment of contact for it to grow fully erect, turned on by his beautiful boy's bravery and desire. They weren't strangers to each other in any way, but Austin still found ways to surprise and amuse him. He brought his hand over to Austin, feeling his smooth, slick skin. As he travelled further down his body, he could feel Austin's excitement as well, compelling him to break his relaxation and give Austin what he needed.
Mr. Armstrong removed his towel, letting his big dick hang heavily between his legs. The light made it seem almost metallic with a shiny, sweaty quality. Austin loved how it looked, how it smelled, and as he pressed his lips to it, even how it tasted!
He swallowed it down to the back of his throat in a smooth, steady motion, feeling the muscles of his throat relax from the intense heat. Mr. Armstrong let out a moan into the air, feeling the wood absorb the sounds of his pleasure. He was in heaven, relaxed and warm with his boy worshipping his manhood between his legs...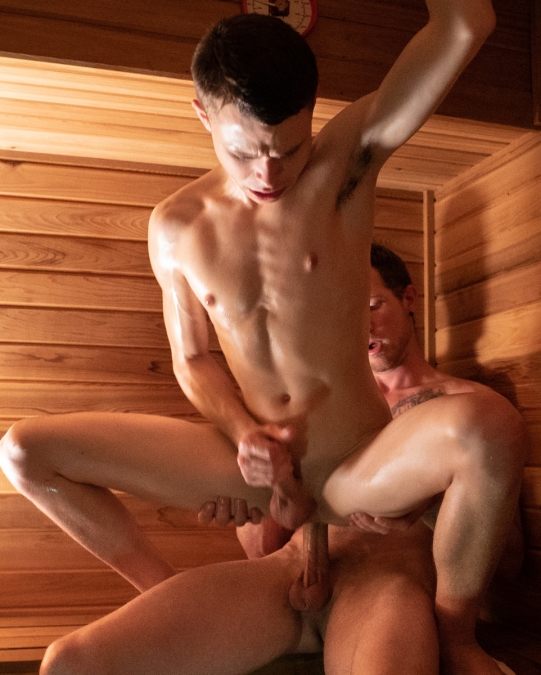 Little Austin Armstrong is a tiny little twink who has just started to fully understand his sexuality, and more importantly the effect he has on others. In other words, the appeal he has for the handsome older men he lusts after. He's always loved being small and getting attention from bigger men...his dad, his dad's buddies, uncles, bigger male friends in school. Now that he is able to explore his sex and sexuality, he returns the glances of the men he catches staring at him. Ever since he turned 18 he finds himself getting all kind of looks from handsome, older men...even complete strangers who have taken a liking to him. He's turned to his dad because he's been unsure of what to do with that attention, but he's eager to start experiencing grown up fun.
Mr. Armstrong wants to help his little guy out as much as possible. He knows that Austin might be small and look young for his age; and that that can be hard as a young man growing up in the world! At the same time, he can't help but be incredibly attracted to his boy. His boyishness is absolutely adorable. When he looks at him, he can't help but find his appearance unexpectedly appealing. He wants to touch him, to taste him... To be inside of him. It's like his boy's body was made for him. He loves his little guy more than anything else and would do anything for him... Popping his boy's cherry with the cock that made him, and filling his boy with his daddy batter is his his way of making a man out of his handsome son!