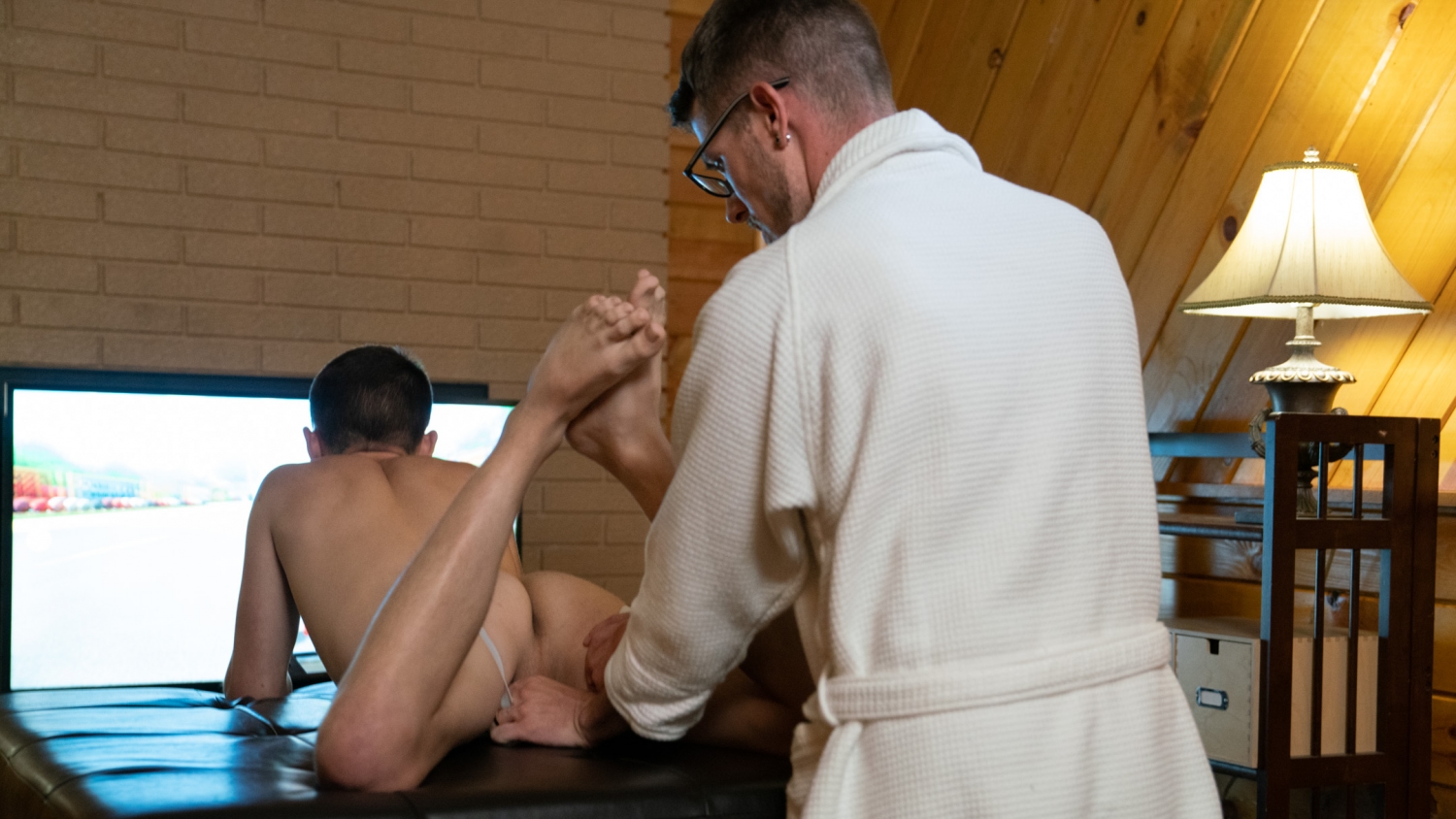 DADDY'S LITTLE BOY : Tape 10
Breeding Your Boy
Mr. Armstrong got out of the shower, drying himself off, feeling the steam of the bathroom keeping his skin warm. Austin wanted some time to play his video games and relax, so the older man opted for a solo shower instead of their usual shared bathing. He wasn't super keen on the young man staring into a screen on their getaway, but he knew he couldn't entertain him all the time!
As he walked into the living room, he saw Austin lying on a stool, legs up and ass adorably lifted. He looked like a beautiful sculpture! Mr. Armstrong sat behind him in an armchair, watching him as he perked up with each thrilling moment of his game. As he did, his butt would clench and relax, driving the older man wild.
He couldn't resist ...
Read more
He couldn't resist going in for a touch, horned up from the sight of his sweet cheeks exposed in his jockstrap. Mr. Armstrong would do anything for his handsome boy, but right now he needed to take him! Austin pushed back a little, trying hard to focus on his game, but Mr. Armstrong was determined to have a little fun of his own.
Stroking his boy's cock, he watched as it slowly built up in size and girth. Even though Austin had his eyes locked on the TV, Mr. Armstrong knew his daddy's touch would stir up his desire to be fucked...

He leaned his face in, pushing it between Austin's cheeks and licking his hole. Austin's eye's closed, unable to ignore how good it felt. Mr. Armstrong knew he was creating a sinister distraction, but his own cock ached to be swallowed up by the boy's soft, smooth hole!

Taking off his robe, Mr. Armstrong stroked his shaft, now fully engorged with desire for his precious boy. Seeing his boy's hole glisten from his rimming, he gently pushed the head of his manhood between his cheeks, giving it only the slightest pressure against Austin's sphincter.
Feeling Austin's insides plunge down over him, Mr. Armstrong gripped the boy's hips as he fucked him deeper and harder. It's not until he gets a fatal game over that he resigns himself to being the good boy his daddy needs him to be. Legs spread, hole open, and gripping onto the stool, Austin feels his prostate get pummelled by his daddy's giant meat!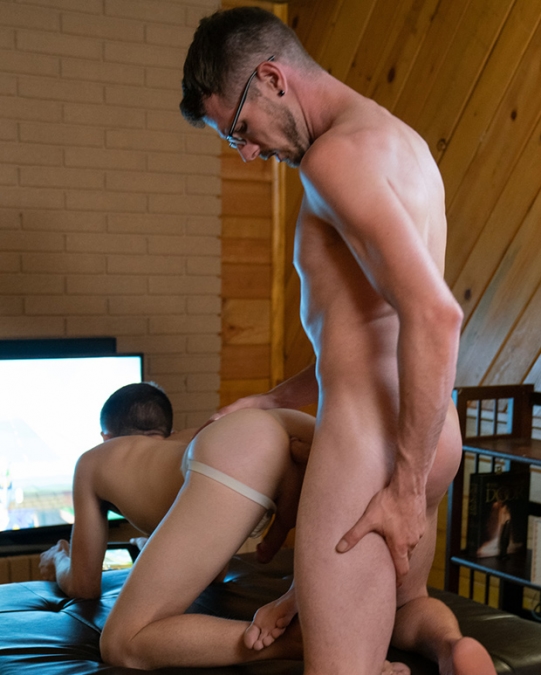 Little Austin Armstrong is a tiny little twink who has just started to fully understand his sexuality, and more importantly the effect he has on others. In other words, the appeal he has for the handsome older men he lusts after. He's always loved being small and getting attention from bigger men...his dad, his dad's buddies, uncles, bigger male friends in school. Now that he is able to explore his sex and sexuality, he returns the glances of the men he catches staring at him. Ever since he turned 18 he finds himself getting all kind of looks from handsome, older men...even complete strangers who have taken a liking to him. He's turned to his dad because he's been unsure of what to do with that attention, but he's eager to start experiencing grown up fun.
Mr. Armstrong wants to help his little guy out as much as possible. He knows that Austin might be small and look young for his age; and that that can be hard as a young man growing up in the world! At the same time, he can't help but be incredibly attracted to his boy. His boyishness is absolutely adorable. When he looks at him, he can't help but find his appearance unexpectedly appealing. He wants to touch him, to taste him... To be inside of him. It's like his boy's body was made for him. He loves his little guy more than anything else and would do anything for him... Popping his boy's cherry with the cock that made him, and filling his boy with his daddy batter is his his way of making a man out of his handsome son!