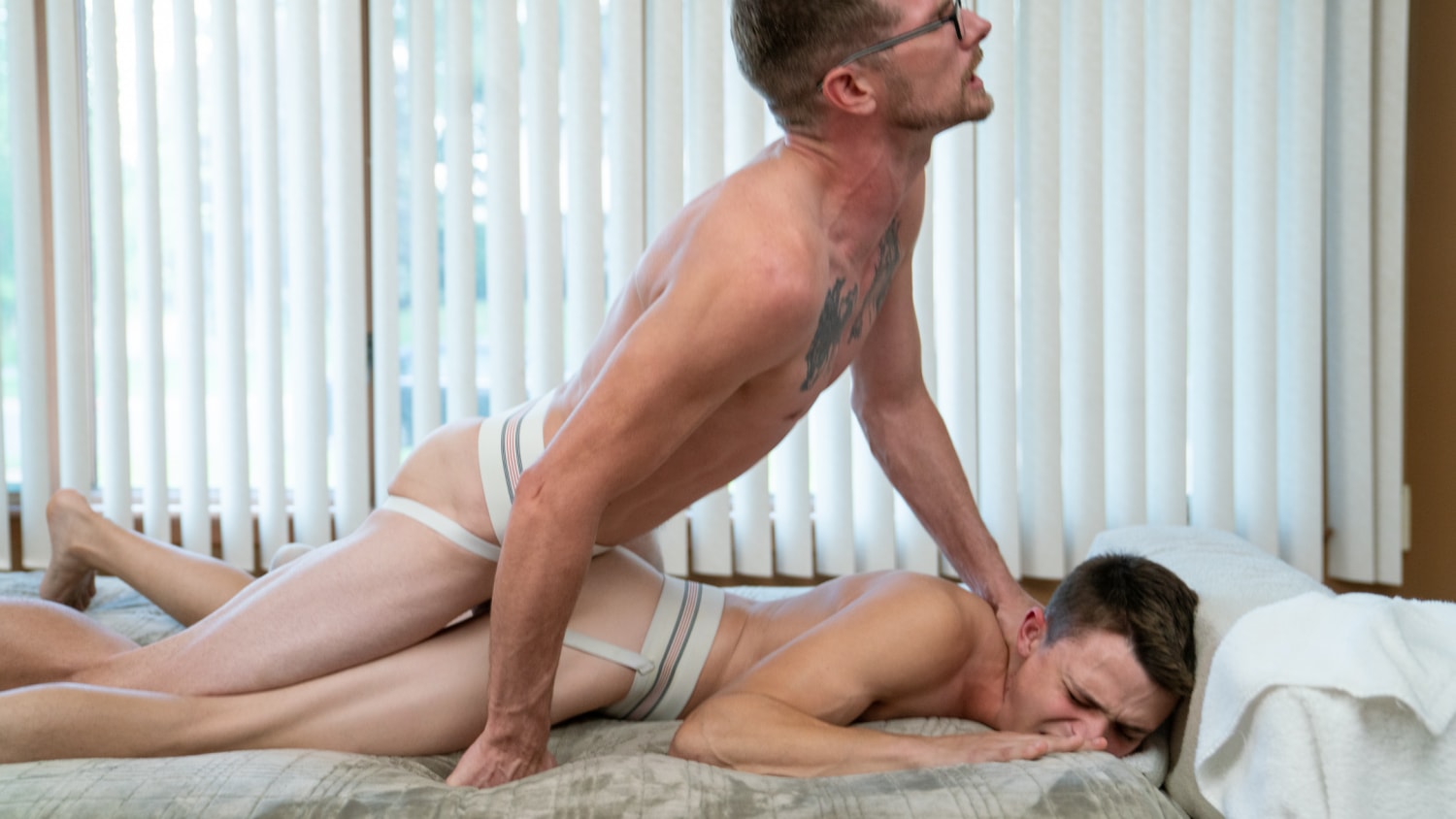 DADDY'S LITTLE BOY : Tape 9
Boy Massage
Austin and Mr. Armstrong are very familiar with each other. They've been fucking for a long time, enjoying the pleasure of each other's bodies… Even when they know it's wrong! But one thing they never get to do is slow down and really appreciate each other. With all the secret sex, it's rare to just stop and savor the moment...
But thanks to the Forbidden Boy Hotel, they have just the opportunity! As part of their program, Mr. Armstrong brings Austin into a special, peaceful room with a large bed for a massage. He runs his hands over Austin in passion and hunger, but now he gets to experience a different kind of touch. Slow. Intentional. Nurturing.
Austin lies on ...
Read more
Austin lies on the soft surface, waiting with baited breath for his old man to eat his ass and begin fucking him. But to his surprise, he feels a careful hand on his butt, caressing his skin and gently moving his cheeks apart. Relaxing and peaceful, it calms his entire body as it moves over his backside.
With Austin's youthful energy, he's never really thought of how it could feel to be quiet and still, but as Mr. Armstrong massages his body, he feels himself lulled into a seductive, meditative state, focused on nothing else but each point of contact between him and his daddy...
Mr. Armstrong's cock grows in his jockstrap as he sees his boy react to his touch. He's always been able to turn him on, but for the first time, he can see his boy truly melt! His heart swells as he feels Austin's muscles relax; watching Austin open up to him like never before, trusting him, and giving himself over to his daddy.
He has to fight every urge to slide his bare cock in him right then and there, but settles for running his fingers over Austin's smooth, tight hole, feeling it relax just as much as his back and buttocks.
As his hands move down to his legs, the skilled daddy continues to reapply oil as he needed, slicking up Austin's flesh, and giving him a beautiful glow. Turned on by his boy, Mr. Armstrong leaked pre-cum from the top of his raging hard erection...
He knew he was going to have to breed his boy! There was no helping it at this point. But he wanted to give Austin this new feeling first, allowing him to be still and peaceful before taking his old man's cock deep and hard!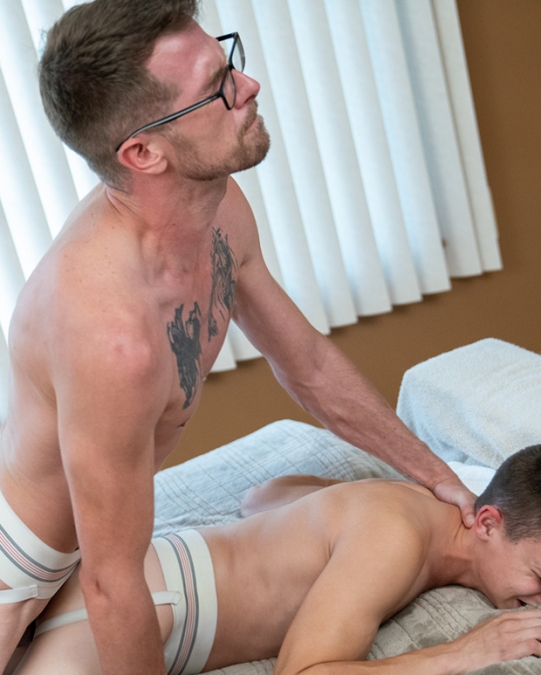 Little Austin Armstrong is a tiny little twink who has just started to fully understand his sexuality, and more importantly the effect he has on others. In other words, the appeal he has for the handsome older men he lusts after. He's always loved being small and getting attention from bigger men...his dad, his dad's buddies, uncles, bigger male friends in school. Now that he is able to explore his sex and sexuality, he returns the glances of the men he catches staring at him. Ever since he turned 18 he finds himself getting all kind of looks from handsome, older men...even complete strangers who have taken a liking to him. He's turned to his dad because he's been unsure of what to do with that attention, but he's eager to start experiencing grown up fun.
Mr. Armstrong wants to help his little guy out as much as possible. He knows that Austin might be small and look young for his age; and that that can be hard as a young man growing up in the world! At the same time, he can't help but be incredibly attracted to his boy. His boyishness is absolutely adorable. When he looks at him, he can't help but find his appearance unexpectedly appealing. He wants to touch him, to taste him... To be inside of him. It's like his boy's body was made for him. He loves his little guy more than anything else and would do anything for him... Popping his boy's cherry with the cock that made him, and filling his boy with his daddy batter is his his way of making a man out of his handsome son!