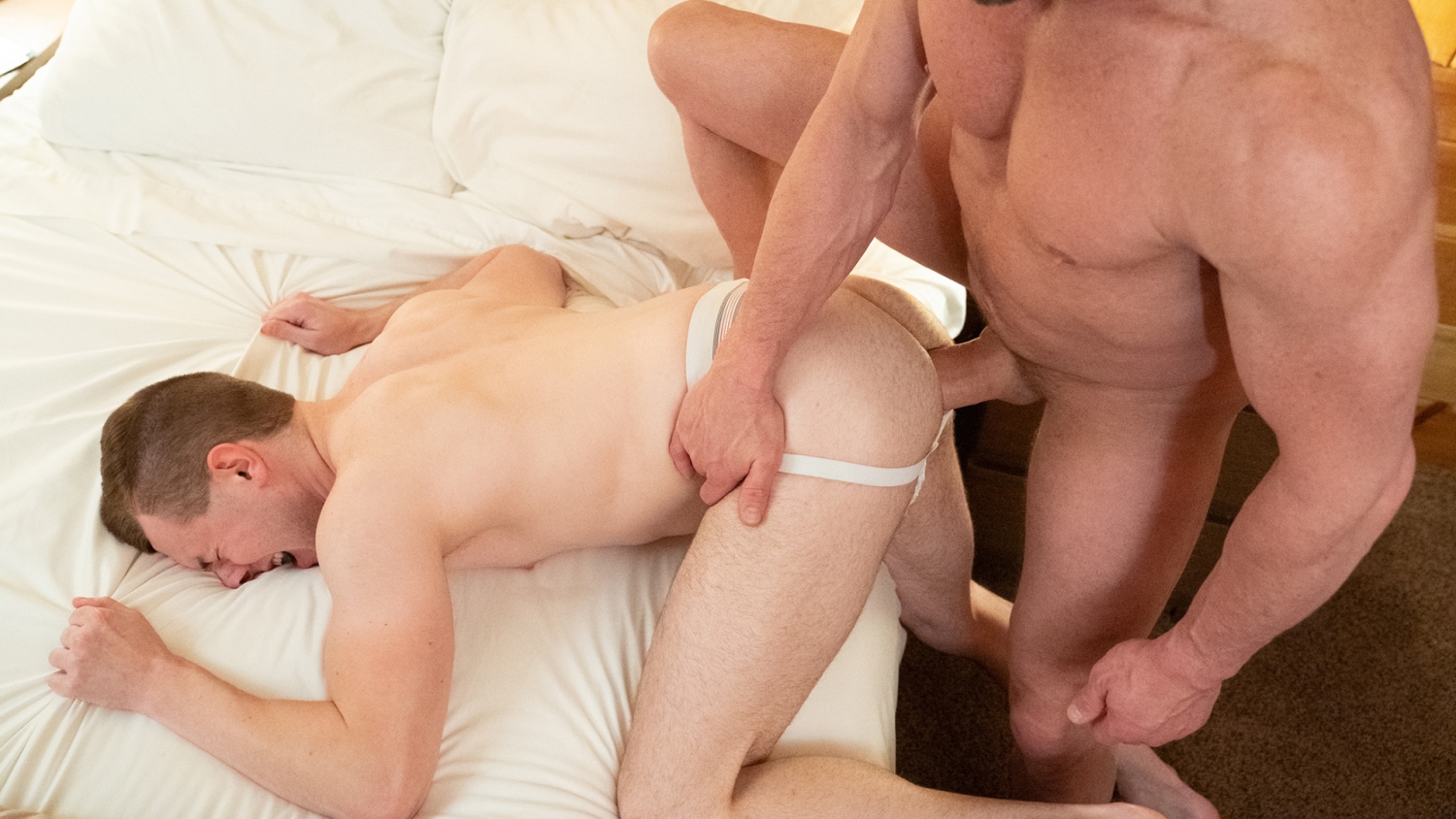 BREEDING MY BOY'S LITTLE HOLE : Tape 11
Forbidden Boy Hotel
If you'd have told me a year ago that things were gonna get as steamy with my boy Ian as they've gotten recently, I'd have thought you were crazy! I mean, it's one of the great taboos isn't it? Once you've done it with your own flesh and blood, your ticket to hell is bought and paid for, right? If only it didn't feel so freakin' hot!
Learning to love ...
Read more
Learning to love my son in a different way has certainly opened up some doors to things I thought I'd never do. I mean, for quite a lengthy period back then, we actually entered a full-on sexual relationship. I used to bang him every time I got the chance!
Things developed quite rapidly as our sexual interests started to broaden. Watching my buddy plowing Ian was another watershed moment. Seeing another older dude being pleasured by my boy was utterly mind-blowing. I loved the feeling of jealousy. I loved seeing my boy practicing some of the moves I'd taught him. I loved the look of pure ecstasy on my buddy's face as he emptied his big, pervy dick all over my boy's skinny little body.
I'm making it sound like all of this was a horny breeze, but I regularly got engulfed by a sense of pure guilt! I guess I felt most guilty about neglecting my other son, Blake, every time I sneaked off to a hotel with Ian. Blake's nobody's fool. He probably knew exactly what was going on. I'm just not sure it would have been that easy for him to comprehend things without feeling left out.
I also know that Ian can be a bit of a brag. I confronted him one day and asked if he'd told his brother about our relationship. His blushes said it all, really. I didn't need to push him any further.
At that moment, some sort of light went on in my head and I suddenly couldn't get Blake out of my thoughts. When I started to have erotic dreams about seducing him in the same hotel where I'd first had sex with Ian, I realized I needed to act… or at least give Blake the sort of vibe which meant that if he were interested in deepening our father-son bond that wouldn't need to feel ashamed to express it.
It wasn't long before I started to get some pretty heavy vibes from him. It was sweet. The boy's completely inexperienced, so there was a clunkiness and an innocence about the way he looked at me and attempted to flirt. Of course, when I asked if he'd like to come away for the weekend with me for a bit of dad-son bonding, he couldn't control his excitement.
In the run up to the trip, he was full of questions. What did he need to pack? What did the hotel look like? Was it where I used to go with Ian? Were we sharing a room?
We got to the hotel and had dinner together. I wore a smart suit and I flirted with him until he was trembling with nerves. We headed back to the room, bathed, and got into fluffy white robes, then sat on the bed, cuddling.
He was still shaking a little, but seemed calmer. I wanted him to relax and enjoy the moment. Go with the flow. Savor every second. He started to run his hand up and down my thigh and onto the bulge which was forming in my jockstrap. The more he touched, the harder I got.
The first kiss with anyone is always profound and this one felt particularly amazing. We'd crossed the rubicon into the Land of Taboo and there was no going back. It's liberating, I guess. You don't need to worry anymore about whether or not it's appropriate. You're there now. You can deal with the consequences later.
I got him out of his robe so I could rub my hands across his smooth, milk-white chest and belly. He asked if he could suck me and the boy was a complete natural! He slowly nudged my dick out of the pouch in my jock and, before long, had his precious lips wrapped around it. I suddenly wondered if he'd secretly been taking lessons from his brother, but dismissed the thought on account of the can of worms it might open!
My dick started to pulsate, so I got him onto his front. His cute, peachy ass was framed like a fine portrait by the straps of his jock as I used my tongue to get him nice and wet. Maybe I should have prepped him a little longer. I've got a pretty giant dick, and this was plainly his first time, but I wanted him so badly that the horniness took over and before I knew it, I was pushing myself into him…
He gasped and moaned. The sounds he mader were new and thrilling. I felt so lucky to be there for those first intimate expressions of pleasure. There was something particularly arousing for me about pushing my boy to a state where he was riding the ridge between agony and pure ecstasy. I kept wondering if I could push things further without him toppling over the edge. He took to it pretty well and stayed as good and relaxed as I could have hoped. He was as tight as anything I've experienced, however, and my dick felt like it was in a permanent clamp!
I pulled him up to me and continued to make love to him. I was quite amazed by how fast he could take me - and how deep I was able to get - right into his inner sphincter. He'd sure as hell be sore in the morning!
I turned him onto his back and fucked him from the side. I wanted to look at his face all twisted in the excitement of becoming a man.
Then I got him on the end of the bed so that I could stand behind him and really let him have it. I went at it with guns blazing. He was shaking - vibrating almost - and grabbing at the sheets on the bed, mouth wide open, almost in a panic. I suspect everything was feeling so intense, he literally didn't know what else to do. And that just made me slam him harder and him scream more.
It was brutal, if I'm honest, but I couldn't stop. I was convinced he wanted me to keep going. All I could think about was busting a nut into my boy. I'd fucked myself into a frenzy.
I pulled out and shot all over his smooth white ass before shoving my dick back into him so he could feel his daddy's spunk inside him for the first time. The spunk that made him. The spunk that's gonna keep going into him...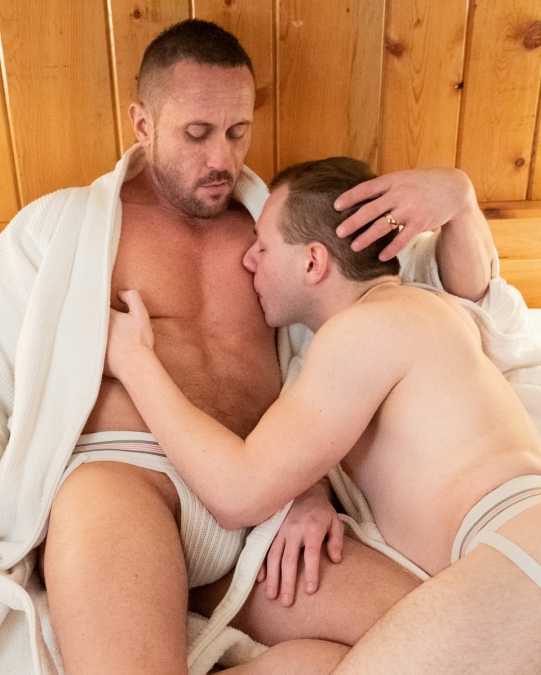 Mr. Landon loves his boy more than anything. He's watched him grow into a beautifully handsome young man. A literal adonis... And he can't deny his admiration of his boy's looks and body. A regular chip off the old block! This muscle daddy takes pride in his own body. His smooth, tan skin, well-toned physique, and his thick, meaty dick. When he sees his boy begin expressing interest not just in other, older men, but catches his boy checking him out; he looks for a way to broach the subject and give his boy what he wants. Luckily, with a little deep digging online he's found ForbiddenBoy.com, and sees a way to be closer to his handsome boy... Giving him the love and support he really craves and needs.