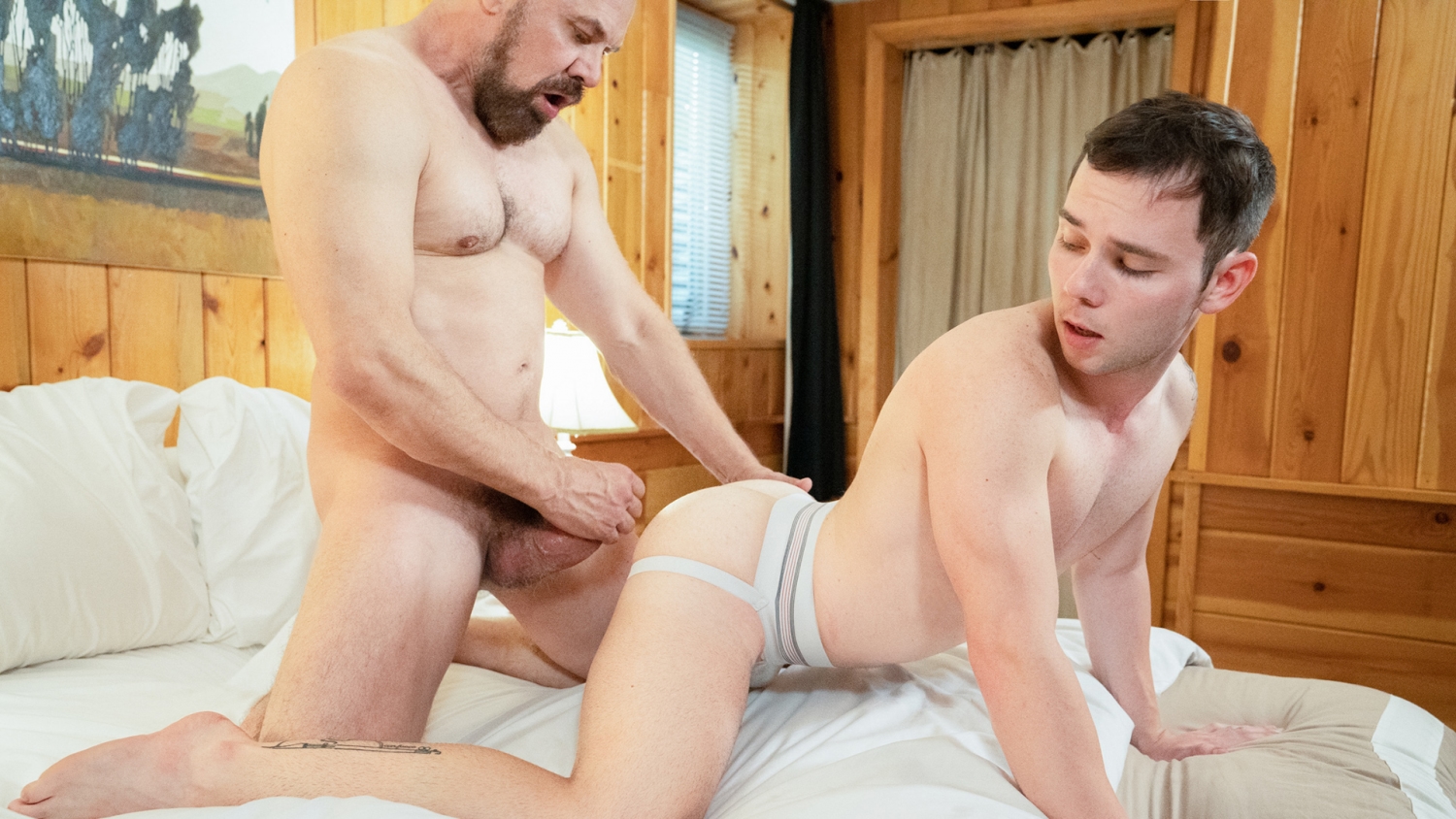 OUR FAMILY BONDS : Tape 2
Breeding My Grandson
The longer we stayed at the Forbidden Hotel, the more I felt myself wanting grandpa.
The first few ...
Read more
The first few times were kinda strange. I guess I somehow felt, I dunno, that perhaps what we were doing was a little wrong. Sometimes, when we were both spent, we'd lie together and he'd sort of apologize and I'd tell myself it wasn't gonna happen again. But then I'd find myself looking at him - those big, sexy arms, the line of fur across his amazing chest - and my heart would just start pounding and all I could think about was having him once more.
As our time in the hotel continued, I guess we started to behave like lovers, not family. Sometimes I'd come out of the bathroom, see him lying on the bed with a semi hard-on poking out from under his robe and just feel the need to kick things off.
That's how it started this morning. I had a shower, I put my robe on and I walked into the bedroom and it was like I was suddenly drunk. All I could see was grandpa there on the bed and all I wanted to do was kiss him. Like, proper kissing. Deep tongues pressed into each other's mouths… because I love how he kisses. He takes it real slow. And his kisses tell me how much he wants me.
We both wear jocks these days. He took me out to buy some and told me he always wants me to wear them. He says if I do, sex with him will never be far from my mind. And he's not wrong there!
The moment I pull that jockstrap on, I start to get hard, thinking about what he's gonna do to me today, what he's gonna teach me, what I'm gonna learn… the level of pleasure I'm gonna experience.
The robes were off in seconds this morning and he was on top of me, between my legs, licking and kissing my body, both of us naked but for the jocks. I wrapped my legs around him and he started to kiss my neck. He kept pushing my hands back behind my head - showing me who was in charge...
Then he rocked my body back, got his tongue deep into my hole and pulled my balls out of my jock so that he could alternate between sucking them and tonguing my ass. He did everything so sensuously. And I loved the feeling of his beard tickling my thighs.
The moment he pulled his thick, meaty dick from his jock, I knew I had to have it! And sure enough, seconds later, I was gritting my teeth as he pushed himself deep and raw into me.
He knelt behind me and fucked me while I was on my back. The strokes were real slow to begin with as he got me used to the sensation. I have a second when I realize how strange it is to be penetrated by my grandpa, but his deep thrusts make me stay in the moment and not question it. It still sometimes feels like he's trying to split me in two, but I know now that I'm always going to be okay, and that, after a minute or so, I just won't want him to stop.
I like to look up at him and see his face contorted with ecstasy. I just want to please him more and more. I want to do whatever will make him happiest. Is that weird?
He turned me over and did me on all fours and I felt my body going limp as he started to pound me. Before long, I was pushing back into him so that I could feel as much of him inside of me as possible. He got faster and faster and was groaning and grunting. It was almost animalistic.
Then, suddenly and without warning, he came inside me. I could feel the squirts blasting deep in my guts. It was such an amazing, magical experience. That's the seed that made my dad!
He pulled out for a moment and played with the wetness around my ass, but then pushed himself straight back inside me and we kissed so passionately and meaningfully. I love my grandpa and I know now that he loves me too...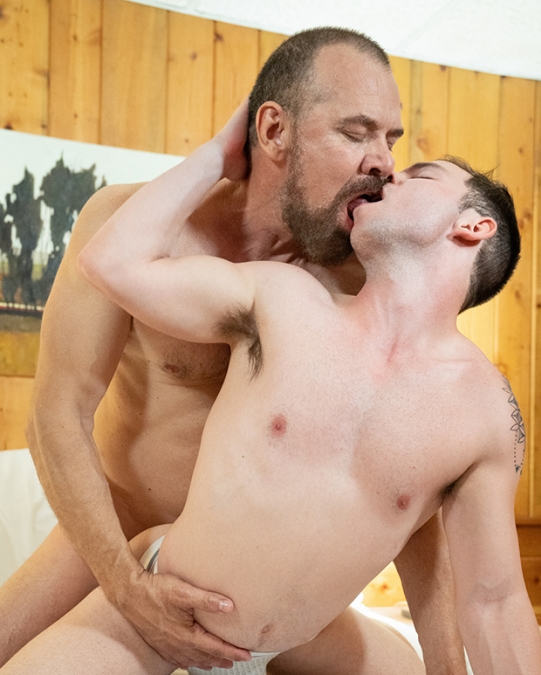 Danny is a little shy around other guys. He's always been a bit small and insecure, not really feeling like he can hold his own around the other boys at school or the older men he admires. He's always felt a little unseen and confused. Even with members of his own family, he's looked up to the bigger men that came before him, noticing their impressive masculinity and confidence. He wishes so much that he could be like them.
Mr. Ballard is nearly unmatched in his physicality. Not only is he a tall, powerful man with a serious look, but he knows how to use his strength to intimidate and defend his loved ones. But despite his rough exterior, he's a gentle giant when it comes to his family. Especially around his grandson, Danny, he would do anything to protect him and keep him away from harm. Having filled in a lot as a father figure, he is very close to the young man and invested in his happiness. This became more complicated by the fact that he started to feel sexually drawn to the innocent young man. When a close hug turned into a surprise kiss, he felt his impressive, beer-can thick cock stand at attention, making him question his motives for the sweet faced boy. Fortunately, thanks to the Forbidden Boy Hotel, Mr. Ballard is learning that he can still be the father figure Danny needs as well as a passionate, caring, primal lover.